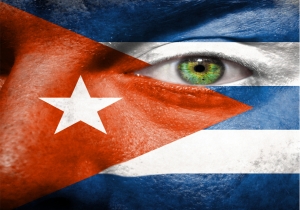 Given that the EU has adopted blocking legislation that makes it illegal for persons resident in the EU to refuse business opportunities based on the US embargo against Cuba, some might wonder why I am writing about the US embargo of Cuba. Well, for a change, I am writing about possible opportunities to engage US business partners in your Cuban business endeavors, or if you work in Europe for a subsidiary of a US company, to possibly explore opportunities in Cuba directly.
As many of you are likely aware, the US restrictions regarding trade with Cuba are changing—not lifting, just changing. Over the past year and a half, the US government has made multiple rounds of revisions to the Cuban Assets Control Regulations administered by the Office of Foreign Assets Control (OFAC) and the Export Administration Regulations (EAR) administered by the Bureau of Industry and Security (BIS). Together, these changes chip away at travel limitations, transport limitations, finance restrictions and export restrictions in place for decades under the embargo.
So where do the opportunities exist?
Establish a business presence
Recent changes have authorized entities engaged in certain types of activities to establish a physical and, in some cases, business presence in Cuba. Local personnel may also now be employed by entities covered by the US embargo that now establish a presence in Cuba. The advantage of this, of course, is that the entity can become a more engaged member of the local community, undoubtedly identifying more opportunities to expand in the country and more efficiently marketing its offerings. As an outsider, it can be difficult to obtain reliable information about opportunities with private entrepreneurs, the local construction industry, and other segments of the Cuban economy that may be eligible to receive items subject to the EAR under a license exception. For businesses constrained by these end use limitations under certain of the export authorization provisions, having a presence in the country and being able to employ persons on-the-ground there may give the entity an advantage in identifying the opportunities for sales that fall within the authorized scope of the US rules.
Increased exports and re-exports
Additional items subject to the EAR are authorized for export or re-export to Cuba under license exceptions. Also, more items are covered by favorable licensing policies than previously. This is particularly helpful for parties outside the United States that may seek to re-export items subject to the EAR to Cuba and were previously unable to get export licenses approved.
For those entities that are subsidiaries of US companies, however, be forewarned that the various OFAC restrictions on activities of such entities with Cuba still apply. So it is important to continue to consult both sets of regulations before engaging in possible transactions involving Cuba if the embargo has historically covered the activities.
Professional meetings or conferences
General licenses for travel to Cuba by persons subject to US jurisdiction permit such individuals to travel to Cuba to attend professional conferences there and to organize them. If a desired expert in your field is a US person, it may be worthwhile now to invite that person to a professional conference or meeting in Cuba. It is also possible to work with US persons at your business partners to include them in the planning of a conference or meeting in Cuba, provided that the subject of the meeting is not tourism in Cuba.
Financial and payments changes
Multiple changes have been implemented that affect the financial industry and the flow of money. Credit cards issued by US financial institutions are now permitted to be used in Cuba. Payment terms for items authorized for export or re-export to Cuba in accordance with the sanctions program changes have been eased substantially (except for agricultural commodities). U-turn payments may be processed through the US financial system. In addition, several changes authorize additional types of remittances to Cuba and Cuban nationals in other locations, as well certain restrictions on bank accounts. It is important to note, though, that notwithstanding that the regulations permit certain additional financial activities involving Cuba and Cuban nationals, not all financial institutions covered by the sanctions have begun to engage in these now authorized activities. Moreover, some non-US banks continue to shy away from transaction involving Cuba for fear of falling into the cross-hairs of OFAC's enforcement team.
To remove the embargo completely will require action by the US Congress, and there are no signs that such a change is coming any time soon. Nonetheless, some businesses are finding opportunities worth exploring in Cuba in light of the changes that have been made thus far. So it may be worth engaging with your US business partners and affiliates to consider whether some new opportunities may now be available.

Latest posts by Susan Kovarovics
(see all)