When the United States lifted its nuclear-related sanctions as part of its Implementation of the Joint Comprehensive Plan of Action (JCPOA) in January 2016, it left in place several other sanctions mechanisms that could be implemented against Iran. On February 3, following Iran's tests of certain ballistic missiles, the United States designated twenty-five (25) additional individuals and entities as Specially Designated Nationals (SDNs) pursuant to certain of these remaining sanctions authorities.
By Susan Kovarovics , 8 February 2017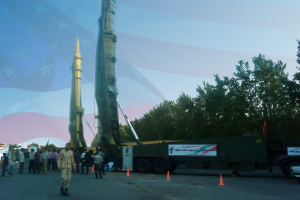 Specifically, these designations were made pursuant to Executive Order 13382, which targets proliferators of weapons of mass destruction, and Executive Order 13224, which targets parties that commit or support terrorism.  According to the press release announcing the designations, several of the parties are identified as part of certain procurement networks for Iran's ballistic missile program.  Others who were designated were linked to the Islamic Revolutionary Guard Corps—Qods Force (IRGC-QF).
The addition of these individuals and entities to the SDN list under these Executive Orders means that non-US persons can now be subject to secondary sanctions if they engage in significant transactions with any of these newly designated parties.  So screening against the US SDN list continues to be of importance for non-US parties to minimize the risk of dealing with a designated party and potentially becoming a target of secondary sanctions.
For now, the United States has taken the position that these additional designations are consistent with its obligations under the JCPOA.  And that does appear to be the case.  At the same time, bills have been introduced in both the U.S. Senate and House of Representatives to impose additional sanctions against Iran.  It is unclear at this time whether these will eventually be passed or not.  What is clear is that one year into implementation of the JCPOA, the state of U.S. sanctions against Iran may not be static.
---
Authors of this post are :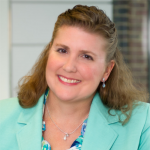 Susan Kovarovics is a partner in the International Trade group of Bryan Cave Leighton Paisner LLP. She counsels foreign and domestic parties regarding international business regulatory matters. Specifically, her practice focuses on providing practical legal advice that can be readily applied by in-house legal and business personnel in matters involving the International Traffic in Arms Regulations (ITAR), the Export Administration Regulations (EAR), sanctions administered by the Office of Foreign Assets Control (OFAC), U.S. anti-boycott laws, and the Foreign Corrupt Practices Act (FCPA).

Ms. Kovarovics designs and implements compliance programs and provides training sessions on export and defense trade controls, trade sanctions, customs, anti-corruption and anti-boycott matters. She also designs and leads internal audits and reviews to assess compliance in these areas.

Ms. Kovarovics assists clients with all aspects of the export license and agreement approvals processes at the Department of Commerce, State and Treasury. In addition, she guides clients through commodity jurisdictions and commodity classification requests for exports and ruling requests related to import matters. She also conducts due diligence reviews related to export controls, trade sanctions and anti-corruption matters.

Routinely, Ms. Kovarovics conducts internal investigations and advises clients on future actions based on results of investigations, including appropriate disciplinary and other corrective measures in response to violations of corporate policies and trade regulations. Moreover, she counsels clients on voluntary disclosure matters and represents clients in enforcement proceedings before federal authorities.

Susan's Bar Admissions include the states of Virginia and the District of Columbia in the U.S.

Education: Susan earned her law degree from Georgetown University, cum laude (1996) and her undergraduate degree from Drew University, summa cum laude (1993).

Latest posts by Susan Kovarovics (see all)