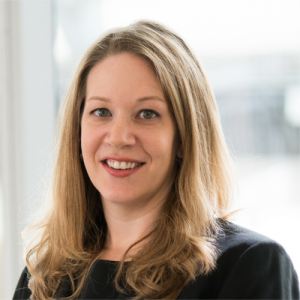 Jennifer Kies Mammen's practice focuses on federal criminal and regulatory investigations, internal investigations, consumer protection matters, commercial and white collar litigation, and security clearance matters.She has assisted clients under investigation by the Department of Justice, the Securities and Exchange Commission, and the Commodity Futures Trading Commission.She has been part of a team monitoring a large international corporation's compliance with a DOJ consent decree.She has also represented clients in a variety of commercial litigation matters.

Ms. Mammen advises clients in a wide variety of consumer protection matters, including advertising, privacy and data protection.Ms. Mammen counsels clients regarding all aspects of regulatory compliance with the Federal Trade Commission (FTC) as well as state and federal consumer protection laws and regulations.

Ms. Mammen frequently advises companies and individuals regarding security clearances, including all aspects of compliance with federal regulations relating to individual clearances, facility clearances, and foreign ownership and control of and influence over classified facilities.She has advised companies on structuring acquisitions and mergers to protect business-critical facility clearances and to comply with CFIUS requirements.She has also successfully represented individuals in gaining and retaining individual clearances at hearings before the Defense Office of Hearings and Appeals.

Latest posts by Jennifer Kies Mammen
(see all)