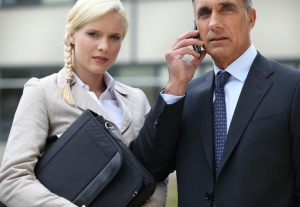 European entities that receive controlled technology from US parties often find themselves with a bit of a quandary: how to balance the US trade controls' restrictions on access to controlled technical information with local privacy and labor rules. This series of posts will describe the issues that arise under the relevant US and EU rules and strategies that can be used to address those issues.
By Susan Kovarovics and Bert Gevers, update 16 September 2016.
In addition to controlling exports of technology from the United States and reexports of technology from one non-US country to the next, the US International Traffic in Arms Regulations (ITAR) and Export Administration Regulations (EAR) also control releases of technology within a non-US country by individuals who are not nationals of that country. To give an example, if ITAR-controlled technical data is exported to a party in Belgium, the data may only be released to Belgian national individuals in that country unless authorization for release to a national of a different country has been granted under the ITAR.
To ensure compliance with these requirements, it is important, first, to understand how the US regulators look at nationality. Under the EAR, an individual is considered a national of only one country (even if the person holds dual citizenship), with the relevant nationality being that which was most recently obtained. For instance, if someone was an Indian citizen by birth and later became a citizen of Luxembourg, the individual would be viewed by the US Commerce Department as a Luxembourg national for purposes of compliance with the EAR.
Under the ITAR, the US State Department considers a person's country (or countries) of citizenship (past and present) AND country of permanent residence when determining a person's nationality for ITAR purposes. As a result, the release of ITAR-controlled technical information to an individual can be viewed by the State Department as causing exports to multiple countries, each of which require authorization. Using the example above, the same individual who was an Indian citizen by birth and later became a citizen of Luxembourg would be considered a dual-national of India and Luxembourg under the ITAR. As a result, any authorization for this person would need to provide coverage for export to a national of both of these countries, not just one.
So that's the context in which the nationality issues arise under US trade controls. There are different mechanisms in place to authorize exports to individuals working for companies located outside the United States to try to minimize the compliance burden and address the potential conflicts with local labor and privacy rules. But to do so generally requires gathering at least some information from the company's employees.
In our next post, we will discuss the relevant European labor and privacy rules that may be implicated as information is gathered for compliance with US trade controls. And we will then come back with additional information about the specific authorizations that can be used and how information may be gathered for each.
---
Authors of this post are :
| | |
| --- | --- |
| Susan Kovarovics | Bert Gevers |

Susan Kovarovics is a partner in the International Trade group of Bryan Cave Leighton Paisner LLP. She counsels foreign and domestic parties regarding international business regulatory matters. Specifically, her practice focuses on providing practical legal advice that can be readily applied by in-house legal and business personnel in matters involving the International Traffic in Arms Regulations (ITAR), the Export Administration Regulations (EAR), sanctions administered by the Office of Foreign Assets Control (OFAC), U.S. anti-boycott laws, and the Foreign Corrupt Practices Act (FCPA).

Ms. Kovarovics designs and implements compliance programs and provides training sessions on export and defense trade controls, trade sanctions, customs, anti-corruption and anti-boycott matters. She also designs and leads internal audits and reviews to assess compliance in these areas.

Ms. Kovarovics assists clients with all aspects of the export license and agreement approvals processes at the Department of Commerce, State and Treasury. In addition, she guides clients through commodity jurisdictions and commodity classification requests for exports and ruling requests related to import matters. She also conducts due diligence reviews related to export controls, trade sanctions and anti-corruption matters.

Routinely, Ms. Kovarovics conducts internal investigations and advises clients on future actions based on results of investigations, including appropriate disciplinary and other corrective measures in response to violations of corporate policies and trade regulations. Moreover, she counsels clients on voluntary disclosure matters and represents clients in enforcement proceedings before federal authorities.

Susan's Bar Admissions include the states of Virginia and the District of Columbia in the U.S.

Education: Susan earned her law degree from Georgetown University, cum laude (1996) and her undergraduate degree from Drew University, summa cum laude (1993).

Latest posts by Susan Kovarovics (see all)