Your compliance obligations don't end once an authorization is in hand.  Determining whether and what authorizations are needed and ensuring that all required authorizations have been obtained are critical first steps in trade compliance, but compliance is a continuing process. 
By Megan Barnhill, Bryan Cave LLP, 8 December 2017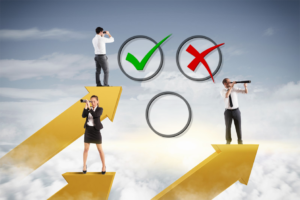 Review and Understand the Authorization
A critical first step is to review and understand the authorization.  What parties are covered by the authorization? Are there restrictions on the employees who can be involved? What activities or items are covered?  What value and quantity limitations apply? For how long is the authorization valid? Are there any provisos or conditions to the authorization?  Ensuring that you understand the scope of the authorization and any restrictions is crucial to avoiding compliance issues down the road.
Train Personnel on the Authorization
Ensuring that the personnel who are engaging in the covered export activities understand the authorization and its restrictions is even more important.  Identify which employee(s) are responsible for compliance with any requirements associated with an authorization, and ensure they are aware of those obligations.  Consider providing training to employees who will engage in activities pursuant to an authorization regarding the scope of and requirements under that authorization. Depending on the authorization, it may also be appropriate to develop processes or procedures to track the requirements under an authorization and ensure that all compliance obligations under that authorization are satisfied.  Checklists also may be a useful tool to assist with compliance with the conditions of an authorization.
Obtain Required Documents
Be aware of any additional requirements that must be fulfilled in order to involve certain employees or third parties in the project covered by the export authorization.  US ITAR agreements require the non-US party to obtain ITAR Nondisclosure Agreements from third-party sublicensees before any ITAR-controlled technical data or defense articles are transferred to such parties.  In addition, ITAR Nondisclosure Agreements are required in some circumstances from dual- and third-country national employees of the foreign licensee and sublicensees prior to such individuals getting access to controlled items.  Ensure that any such requirements that apply under your authorization are identified and complied with by the personnel working on the project.
Maintain Records
Keeping appropriate records is also critical.  Know what records are required in connection with your activities; establish who will be responsible for keeping such records and where those records will be kept.  For example, if you rely on substantive contacts screening for transfers to permanent and regular employees pursuant to Section 126.18 of the ITAR or Section 734.20 of the EAR, you must maintain a technology security/clearance plan that includes procedures for screening employees for such substantive contacts, along with records of such screening.
Monitor Changes
Be vigilant for any changes, including the involvement of new parties, changes to existing parties (such as name or address changes), new end users or end uses, or additional or different activities.  Train program personnel and others involved in the exports to communicate those changes early to the compliance team and, ultimately, to the US party.  Such changes may require the submission of an application for a new authorization or an amendment to an existing authorization.  Identifying changes and coordinating with the license holder to submit new authorizations or amendments in advance of the change can help mitigate delays in the business activities while you await a new or amended authorization.
Conduct Regular Audits and Reviews of Activities
Consider conducting periodic audits of your activities to confirm compliance with US export control provisions and with the specific requirements of the particular authorization.  Include as part of any such reviews an assessment of the extent to which personnel are familiar with any compliance programs or procedures that have been created in addition to an evaluation of compliance with any conditions to such authorizations.
Compliance obligations don't end when an export authorization has been obtained. Failure to monitor compliance with the requirements of an authorization can be a trap for the unwary.   Proper planning can help avoid such traps and ensure all requirements under US export controls and the particular authorization are satisfied.

Latest posts by Megan Barnhill
(see all)