Although expected, President Trump's decision to pull the US out of the JCPOA has triggered swift and concerned reactions from Europe. Despite the EU's reaffirmed commitment to the JCPOA, it is yet unclear whether – and how – the Agreement will survive.
By Olivier Coulon, Gerard Kreijen and Bert Gevers, 15 May 2018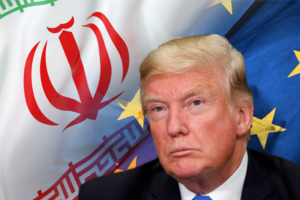 In a joint statement released on 8 May, France, the UK, and Germany expressed regret and concern about President Trump's decision, and urged "all sides to remain committed to [the JCPOA] full implementation." They called on the US "to ensure that the structures of the Joint Comprehensive Plan of Action (JCPOA) can remain intact, and to avoid taking action which obstructs its full implementation by all other parties to the deal."
Impact in the EU
Since the lifting of the US secondary sanctions following Implementation Day, EU companies have invested significantly in Iran. Close to €11 billion of goods were exported to Iran in 2017 – a 66% increase compared to 2015 –, and many contracts and deals were signed, notably by French and German entities.
The transport sector made a giant leap between 2015 and 2017. Iran became Renault's 8th market with more than 160 000 cars sold in 2017, while PSA's sales in Iran grew to 443 000 units. IranAir has also placed an order for €17.5 billion with Airbus, while Siemens was due to deliver locomotives.
The re-imposition of the sanctions is expected – and indeed seems designed –  to have a deterring impact on European companies, as maintaining business relationships with Iran – especially with SDN (re-)listed persons and entities – may well lead to being targeted by secondary sanctions.

Re-imposition of the secondary sanctions
Secondary sanctions are designed to deter non-US companies from doing business with sanctioned persons, by isolating them from the US financial system and making them unpalatable as business partners for US companies.
The secondary sanctions, for which waivers were lifted on 8 May, will be progressively re-instated, as President Trump's decision provides for two wind-down periods:
A 90-day period, ending on 6 August 2018, encompassing sanctions which are not covered by the 180-day period. These notably include transactions in the automotive sector, precious metals and raw materials.
A 180-day period, ending on 4 November 2018, relating inter alia to sanctions in the financial and insurance industries, but particularly in the energy and shipping sectors.
It should however be noted that some secondary sanctions remained in place since JCPOA's Implementation in 2016. These sanctions prohibit for example EU companies to engage in significant transactions on behalf of, or for the benefit of any SDN or any company 50% by such person. They also prohibit transacting with the Iran Revolutionary Guard Corps (IRGC) or any of its officials, agents or affiliates. The past few years have taught us that this prohibition can be challenging as the IRGC is sometimes heavily involved in certain industry sectors.
 What can the EU do about this?
The EU countries' commitment to keeping the JCPOA alive is likely not to be enough, considering the significant chilling effect of the US secondary sanctions. Measures will have to be taken to give the EU companies a certain level of comfort and certainty in their relationship with Iran – if possible.
Amongst the available measures, the European Union could adopt a blocking statute, as it has already done in the past through the adoption of Council Regulation (EC) n°2271/96 of 22 November 1996 protecting against the effects of the extra-territorial application of legislation adopted by a third country, and actions based thereon or resulting therefrom, to address both the Helms-Burton and d'Amato-Kennedy provisions. It may be questionable, however, whether adopting new blocking regulations would be an effective tool, as EU companies will still be fully exposed to the enforcement of secondary sanctions in the US.
France and Italy have also reportedly been working on providing all-euro denominated transaction systems, allowing one to by-pass the US financial system.
The EU may likewise try to negotiate with the US specific exemptions covering targeted sectors (such as the energy or automotive industry), allowing EU companies to maintain business relationships with Iran.
Yet, these instruments take time to design and implement. Considering the 90-day deadline, one can question whether any sort of solution will be reached before 6 August. This circumstance is only likely to reinforce the deterring effect of the revamped US sanctions.
One option for the EU to preserve its interests may be to rely on the US desire to reach a stricter and more global deal, covering not only the nuclear aspects, but also other topics such as the development of ballistic missiles. The negotiation of such a new agreement, which would necessarily require the EU as a signing party and which, reportedly was within reach before President Trump decided to walk out, may now well constitute the EU's best bargaining tool for avoiding the  imposition of secondary sanctions or obtaining an exemption those sanctions.
It remains to be seen, however, whether it would be realistic for the EU to pursue such an option. Various US sources have made it quite clear that the re-institution of US sanctions is also aimed at 'encouraging' non-US companies to stay out of Iran and to get out if they are already there. It is difficult to see how the US could reconcile this with providing EU companies leeway to do business with Iran. The question for the US, it seems, is whether the economic isolation of Iran outweighs hammering out a more encompassing and stricter sanctions regime.
Meanwhile 'non-US' companies in active in Iran trade should start their assessment whether their activities will become subject to the newly reinstated secondary sanctions. If this is the case, they should carefully evaluate their risks and liabilities and where necessary start with the wind down process.
---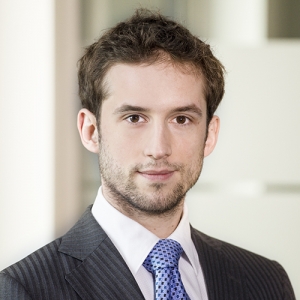 Latest posts by Olivier Coulon
(see all)