As reported in our earlier post, as part of the US Government's announcement that the United States was exiting the Joint Comprehensive Plan of Action ("JCPOA"), the US set out separate 90-day and 180-day time frames for the wind down of activities consistent with the sanctions relief in the JCPOA, following which the secondary sanctions lifted pursuant to the JCPOA would be re-imposed.  The first of these time frames — 90 days after the May 8 announcement – expired on August 6, 2018.
By Megan Barnhill, 21 August
In connection with the expiration of the initial wind down period, President Trump issued Executive Order 13846, effective as of August 7, 2018, which re-imposes sanctions that were revoked in connection with the implementation of the JCPOA.  As of August 7, the following sanctions were re-imposed:
Sanctions on the purchase or acquisition of US dollar banknotes by the Government of Iran;
Sanctions on Iran's trade in gold or precious metals;
Sanctions on the direct or indirect sale, supply, or transfer to or from Iran of graphite, raw, or semi-finished metals such as aluminum and steel, coal, and software for integrating industrial processes;
Sanctions on significant transactions related to the purchase or sale of Iranian rials, or the maintenance of significant funds or accounts outside the territory of Iran denominated in the Iranian rial;
Sanctions on the purchase, subscription to, or facilitation of the issuance of Iranian sovereign debt; and
Sanctions on Iran's automotive sector.
As of August 7, 2018, non-US persons engaging in these types of activities are at risk of the imposition of secondary sanctions by the US government.
Secondary sanctions do not apply to all activities by non-US persons involving Iran.  For example, non-US, non-Iranian persons may collect payment owed for goods or services fully provided or delivered prior to August 6, 2018, pursuant to a written contract or agreement entered into prior to May 8, 2018.  In addition, the authorizations allowing for the sale of agricultural commodities, food, medical devices, and medicine remain in effect.
Further, the US government has indicated that transactions by non-US persons related to the export of consumer goods to Iran that are not targeted by US sanctions and do not involve persons on the SDN List, US persons or the US financial system would not give rise to the imposition of secondary sanctions.  The extent to which a particular transaction by a non-US person will give rise to US secondary sanctions risks will depend on the particulars of the transaction.
---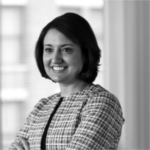 Megan Gajewski Barnhill is a member of the International Trade practice at Bryan Cave Leighton Paisner LLP. Ms. Barnhill counsels foreign and domestic clients on regulatory matters related to international business transactions. Specifically, Ms. Barnhill advises clients on regulatory issues related to international trade, including U.S. export controls, trade sanctions, anti-boycott, and registration and reporting under the Foreign Agents Registration Act (FARA).

Ms. Barnhill regularly advises clients on issues related to U.S. export controls administered by the Department of State, Directorate of Defense Trade Controls, and the Department of Commerce, Bureau of Industry and Security. Ms. Barnhill has experience conducting due diligence reviews and compliance audits; developing compliance programs; preparing registrations, commodity jurisdiction and classification requests, notifications, and license applications; responding to government requests for information and administrative subpoenas; and assisting in day-to-day compliance on matters involving the International Traffic in Arms Regulations (ITAR) and Export Administration Regulations (EAR).

In addition, Ms. Barnhill counsels clients on issues related to trade sanctions administered by the Department of the Treasury, Office of Foreign Assets Control (OFAC), including sanctions programs related to countries (e.g., Iran, Syria and Cuba) and against individuals and entities. Ms. Barnhill has assisted clients in preparing license applications and in responding to administrative subpoenas related to trade sanctions issues. She also advises clients on compliance with the anti-boycott provisions administered by the Department of Commerce and the Department of the Treasury and on companies' and individuals' registration and reporting obligations under the FARA.

Megan was admitted to the Virginia bar in 2008 and the District of Columbia bar in 2009.

Education: Megan holds a J.D. from American University, Washington College of Law (Washington, DC, United States, 2008).

Latest posts by Megan Barnhill (see all)