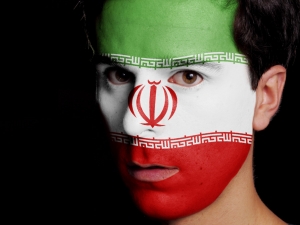 The changes made by the United States to its sanctions against Iran on Implementation Day resulted in the lifting of most of the secondary sanctions imposed on non-US parties engaging in transactions with Iran or designated parties associated with Iran.  Implementation Day also yielded a general license that authorizes transactions by non-US subsidiaries of US persons involving Iran and the Government of Iran, subject to certain conditions.  This all bodes well for European based companies that wish to engage in transactions involving Iran.
By Susan Kovarovics, 9 June 2016.
However, caution must still be exercised to ensure NO involvement by US persons in those transactions.  Although it may not be a violation for your company, it can still have an impact on your business because of disruption to the day-to-day business activities.
What is prohibited facilitation under the US sanctions?  Prohibited facilitation is when a US person helps in any way a transaction by a non-US person that the U.S. person could not legally engage in herself.  Facilitation is construed by the Office of Foreign Assets Control (OFAC) to include assisting a transaction in any way, including by approving it, financing it, or guaranteeing it.  In addition, US sanctions consider a referral by a US person of a transaction in which the US person could not engage due to sanctions to also be prohibited facilitation.
To the extent that your company employs US person individuals, including US citizens and permanent residents, anywhere outside the United States, it is important to keep in mind that those individuals will need to continue individually complying with the US sanctions against Iran.  Those individuals cannot participate in any ongoing business the company may undertake involving Iran.  Irrespective of whether your company is a non-US subsidiary of a US company or a "wholly" non-US entity, there is no authorization under US sanctions for activities by US person individuals working outside the United States to engage in business or other transactions involving Iran.  If a US person employee of your company is involved in such a transaction, OFAC could pursue an enforcement action against the individual for violations of US sanctions.
As a result, it is prudent to determine in what roles your company employs US person individuals and assess the likelihood that they may be called upon to participate in transactions involving Iran if your company is engaging in business there.  Consider providing training to those individuals to help them spot compliance concerns for their activities, and for those working with them to raise awareness about general do's and don'ts.

Latest posts by Susan Kovarovics
(see all)