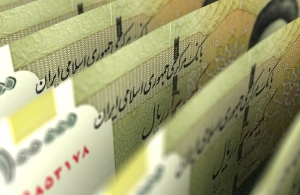 There is growing frustration in Iran and Europe about the slow pace of reconnecting Tehran to the global financial system. This even led to a recent joint statement by the P5 +1 nations that negotiated the JCPOA explicitly underlining that they will not "stand in the way of permitted business activity with Iran, and will not stand in the way of international firms or financial institutions' engaging with Iran, as long as they follow all applicable laws".
By Gerard Kreijen and Bert Gevers, 15 June 2016.
Ever since the tightening of compliance regulations, the practice of de-risking, i.e., the severing of business ties with people, entities or activities associated with increased risk profiles in order to reduce liability, has been the focus of attention. The perceived threat of the combined US and EU sanctions against Iran was of such a level that banks de-risked by default. They would cut off any business seen as connected with Iran irrespective of its possible legitimacy and without clearly appreciating the underlying regulations and exceptions thereto. As a result, many companies which were able to testify to the lawfulness of their Iranian business undertakings were often left without financial support. Quite a number of banks still have a blanket ban on business with Iran.
More than ever, customers have a clear need for a more sophisticated compliance approach of their banks, failing which many of the customers are effectively excluded from re-entering the Iranian market despite the relaxation of sanctions.
Without doubt, the greatest complication today remains the difficulty of financing deals with Iran. The main risk for the banks is the endurance of US primary sanctions against the country. Many Western banks are still mindful of the hefty fines, amounting to a total of more than 15bn USD, which some of them had to pay to the US regulators and some of them remain with their hands tied as a consequence of that .
However, while many of the traditional considerations for de-risking remain in place, Iran's re-entry on the world market is putting considerable pressure on banks to revisit their policies. At the core of the decision to de-risk is the simple question whether the risks involved outweigh the benefits. This is essentially a business decision. The rollback of sanctions imposed on the potentially vast and arguably unique growth economy of Iran, now raises the question whether de-risking by default is commercially sustainable. Banks should be asking themselves whether their customers will find it acceptable that they are not allowed to do the business they want and are legally entitled to.
For the banks this is a tough question they cannot evade. It is likely to induce them to take a more calibrated outlook on compliance and to ascertain on a more case-by-case basis what business is and is not permitted by the law.
A limited number of European banks appear to have adopted such an approach. As has been reported by the Financial Times, Belgium's KBC and Germany's DZ Bank have confirmed that they started handling transactions for European clients doing business in Iran, while Austria's Erste Bank is planning to do so.
At least for KBC the handling of Iran-related transactions is subject to strict requirements and it is very likely that DZ Bank and Erste Bank operate along similar lines.
For the moment, KBC is supporting genuine trade of established customers in its home markets Belgium, the Czech Republic, Slovakia and Hungary only. Investment and financial services, therefore, are outside the scope of the present support. However, services related to trade, such as transportation or insurance will in principle be supported. Each individual transaction will be thoroughly screened for compliance with applicable sanctions and export control regulations and may not involve payment in US dollars or US dollar clearance. For screening purposes, requests for trade credits should be well-documented. As a minimum, customers are required to provide the bank with invoice copies and transportation documents. If the transaction concerns potential dual-use goods, the customer is required to provide a copy of the applicable license or proof that no license is required.
Economic operators wishing to be fully informed about the specific requirements for Iran-related transactions should consult the websites of the respective banks.
It is worth noting that over the past few weeks other European banks, including Danske Bank, seem to be following in the footsteps of KBC, DZ Bank, and Erste Bank
The more sophisticated compliance approach of these banks may be the first sign of what could become a gradual and cautious shift in the position of the banks with regard to Iran. If so, this means that the revival of business with Iran can finally, yet still somewhat hesitantly, begin.
---
Co-authors of this post are:
| | |
| --- | --- |
| Gerard Kreijen | Bert Gevers |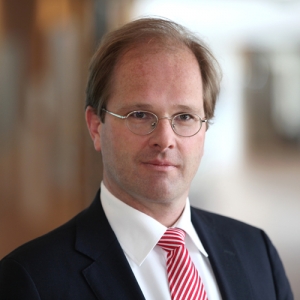 Latest posts by Gerard Kreijen
(see all)