After a number of tweets and news articles indicating that President Trump intended to make major changes to U.S. policy regarding Iran, President Trump formally announced on Friday, October 13, his Administration's strategy on the subject.  The strategy announcement itself resulted in limited changes to U.S. sanctions and no change (for now) with respect to the role of the United States in the Joint Comprehensive Plan of Action ("JCPOA").  While President Trump has on a number of occasions derided the JCPOA as "a bad deal," his announcement did not withdraw the United States from the agreement or re-impose secondary sanctions on Iran that were lifted in connection with the implementation of the JCPOA.  However, the announcement does create uncertainty with respect to the future of U.S. sanctions against Iran and the United States' participation in the JCPOA.
By Megan Barnhill, Bryan Cave LLP, 19 October 2017
A central aspect of President Trump's announcement was his refusal to certify to the U.S. Congress that Iran is abiding by the requirements of the deal and that continued suspension of sanctions is appropriate.  This failure to certify does not automatically result in a "snap back" or any other changes.  What it does do is permit the U.S. Congress to use an expedited process to reinstate statutory sanctions against Iran, should Congress wish to do so.  If Congress chooses to use the expedited process, it must do so by December 12, 2017—within sixty (60) days of the President's refusal to certify.
Whether any such sanctions will be re-imposed and what those sanctions might include is unclear.  In his remarks, President Trump called on Congress to address perceived weaknesses in the JCPOA and also directed his administration to work with America's allies to improve the JCPOA to address additional considerations.  Whether such allies will be willing to do so also remains uncertain, if not doubtful; it is being reported that some allies have said they do not intend to re-open or change the terms of the JCPOA.
President Trump threatened to terminate the U.S.'s commitments under the JCPOA in the event that Congress and the Administration are unable to improve the JCPOA to address the Administration's concerns.  Whether the President ultimately would take such an action remains to be seen.  Since President Trump's announcement, several senior Trump administration officials (including the U.S. ambassador to the United Nations, the U.S. Secretary of State, and the U.S. National Security Adviser) have made statements to tone down some of Trump's rhetoric, including by stating that the United States will likely remain in the deal, at least in the short term.
Separately, the U.S. Treasury Department, Office of Foreign Assets Control ("OFAC") added three Iranian entities and one Chinese entity to the U.S. List of Specially Designated Nationals and Blocked Persons ("SDN List") and also designated the Iranian Revolutionary Guard Corps ("IRGC") as a Specially Designated Global Terrorist ("SDGT"). The IRGC is already listed on the SDN List and is subject to secondary sanctions.  OFAC also indicated that it plans to designate additional persons who are "officials, agents, or affiliates of the IRGC" as SDNs later this month.
For now, the U.S. remains a party to the JCPOA, and the secondary sanctions relief that was granted with the implementation of the JCPOA remains in place.  Uncertainty regarding the continued role of the United States vis-a-vis the JCPOA continues.  Companies may wish to consider putting into place contractual protections in the event that additional sanctions are imposed.  It can also be expected that OFAC will continue to designate as SDNs persons engaging in transactions with individuals subject to secondary sanctions.  Hence, companies should continue to ensure that they know all parties involved in transactions involving Iran and consider conducting due diligence to guard against the risk of secondary sanctions exposure by virtue of conducting business with the IRGC or others identified by OFAC as targets of secondary sanctions.
---
Author of this post is: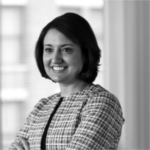 Megan Gajewski Barnhill is a member of the International Trade practice at Bryan Cave Leighton Paisner LLP. Ms. Barnhill counsels foreign and domestic clients on regulatory matters related to international business transactions. Specifically, Ms. Barnhill advises clients on regulatory issues related to international trade, including U.S. export controls, trade sanctions, anti-boycott, and registration and reporting under the Foreign Agents Registration Act (FARA).

Ms. Barnhill regularly advises clients on issues related to U.S. export controls administered by the Department of State, Directorate of Defense Trade Controls, and the Department of Commerce, Bureau of Industry and Security. Ms. Barnhill has experience conducting due diligence reviews and compliance audits; developing compliance programs; preparing registrations, commodity jurisdiction and classification requests, notifications, and license applications; responding to government requests for information and administrative subpoenas; and assisting in day-to-day compliance on matters involving the International Traffic in Arms Regulations (ITAR) and Export Administration Regulations (EAR).

In addition, Ms. Barnhill counsels clients on issues related to trade sanctions administered by the Department of the Treasury, Office of Foreign Assets Control (OFAC), including sanctions programs related to countries (e.g., Iran, Syria and Cuba) and against individuals and entities. Ms. Barnhill has assisted clients in preparing license applications and in responding to administrative subpoenas related to trade sanctions issues. She also advises clients on compliance with the anti-boycott provisions administered by the Department of Commerce and the Department of the Treasury and on companies' and individuals' registration and reporting obligations under the FARA.

Megan was admitted to the Virginia bar in 2008 and the District of Columbia bar in 2009.

Education: Megan holds a J.D. from American University, Washington College of Law (Washington, DC, United States, 2008).

Latest posts by Megan Barnhill (see all)