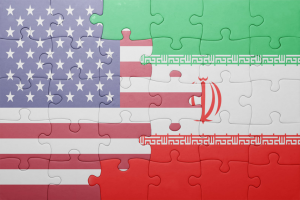 The possibility of a snapback of the nuclear sanctions against Iran has created uncertainty since before Implementation Day of the Joint Comprehensive Plan of Action (JCPOA) in January 2016. Now as we near the one year anniversary of the implementation of the JCPOA, uncertainty seems to loom larger as we also face a new US President and Administration.
By Susan Kovarovics and Megan Gajewski Barnhill, 20 December 2016
In an effort to provide additional clarity on this topic, OFAC has provided additional guidance in its recently updated Frequently Asked Questions (FAQs). Specifically, FAQ M-4 now makes clear that, in the event of a snapback, OFAC would not impose secondary sanctions on parties outside the United States based on activities undertaken prior to the snapback, where such activities were not prohibited at the time they were conducted. This seems to seek to quell fear of repercussions in the form of secondary sanctions for activities that are within the scope of authorized activities, even if there is a later change in the scope of sanctions.
Furthermore, OFAC has indicated in FAQ M-5 that, "as a general matter," the US government would permit a wind down period if snapback occurs. Although not a guarantee about the scope of wind down provisions, the FAQ provides some detailed guidance about what form OFAC currently anticipates a wind down period might take. According to the guidance, parties can anticipate 180 days for wind down of "operations in or business involving Iran that was consistent with the U.S. sanctions lifting under the JCPOA and undertaken pursuant to a written contract or written agreement entered into prior to snapback."
Based on this guidance, it is clear that dealings with Iran should be documented in writing. If there is not a written contract or agreement, the applicable wind down provisions are unlikely to be available.
Moreover, OFAC also indicates that the wind down would likely permit receipt of payment for goods or services already provided and collection of outstanding loans or credit previously extended to an Iranian counterparty. On the other hand, additional delivery of goods or services, or the additional extension of loans or credit, would likely be prohibited following snapback, notwithstanding any wind down period that may be authorized. In essence, the concepts described in the OFAC guidance seek to make the non-US, non-Iranian parties whole to the extent possible in 180 days for activities already performed under a contract prior to the snapback, but not to permit any additional goods or services to be supplied to Iran or an Iranian party following snapback.
However, even in light of this additional guidance, there may still remain reason for caution. While this guidance provides insight into what the agency's current approach may be with respect to wind down activities following a snap back, this approach could be changed at any time, including if the new administration adopts a different approach. Hence, companies may wish to ensure that their contracts include provisions to provide protection in the event of a snapback.
---
Authors of this post are :
| | |
| --- | --- |
| Susan Kovarovics | Megan Barnhill |

Latest posts by Susan Kovarovics
(see all)