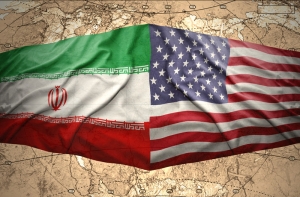 Despite changes in 2016 to the U.S. and E.U. sanctions against Iran, "issuers" registered under the U.S. securities laws should remember that certain reporting requirements continue to apply.  These requirements stem from the Iran Threat Reduction and Syria Human Rights Act of 2012 ("ITRSHRA"), which requires that any issuer required to file periodic reports with the U.S. Securities and Exchange Commission ("SEC") disclose in its quarterly and annual reports information about dealings by the issuer or its affiliates with respect to specified activities involving Iran and certain sanctioned parties. 
By  Megan Gajewski Barnhill, 27 January 2017
The revisions to the sanctions against Iran following Implementation Day did not affect reporting requirements under ITRSHRA.  Even if an activity is now authorized under the U.S. and/or E.U. sanctions, it may nonetheless require reporting.
Activities with the Government of Iran require reporting only if they are not authorized by the U.S. Government.  The SEC has clarified that reporting is not required for activities involving the Government of Iran when such activities are conducted in accordance with specific or general OFAC licenses, so long as all conditions associated with the particular license are met.  Hence, reporting would not be required for transactions conducted by a foreign subsidiary of a U.S. company in accordance with General License H, provided that the activity with the Government of Iran does not fall under any of the other categories of reportable activity.
The other activities by an issuer or affiliate that require reporting under ITRSHRA are the following:
investments in, and transactions with, Iran's petroleum sector meeting specified financial thresholds;
the export or supply of items to Iran that would contribute to Iran's ability to acquire weapons of mass destruction or conventional weapons;
participation in a joint venture for mining, production, or transportation of uranium if the Government of Iran or an Iranian entity is involved;
facilitation for the Government of Iran to acquire or develop weapons of mass destruction and/or delivery systems or provide support to terrorism organizations;
the supply of or assistance in the supply of certain goods or technology to Iran, an Iranian entity, or an Iranian national that are likely to be used by the Government of Iran to commit human rights abuses against the people of Iran; or
transactions with persons designated under certain Executive Orders related to the support of terrorism and the proliferation of weapons of mass destruction.
These activities listed above are reportable even if they are authorized by a general or specific license from OFAC and, more importantly, even if they otherwise would not violate US law or require a license.  Thus, for example, if a foreign affiliate of an issuer, independently of any U.S. involvement or nexus, engaged in a petroleum transaction with a company in Iran it might not violate U.S. sanctions but would still require reporting if the transaction exceeded the dollar thresholds under ITRSHRA.
Companies registered under the U.S. securities laws or which are affiliates of a company registered under the U.S. securities laws should ensure that they have in place procedures to identify and gather information regarding the above listed activities to ensure that such information is included in the next annual or quarterly report filed with the SEC.
---
Author of this post is :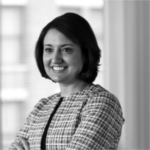 Latest posts by Megan Barnhill
(see all)