Based on comments made by President-Elect Trump during his campaign, we have some indications about the positions his administration may take regarding certain US sanctions programs.
By Susan Kovarovics, 11 November 2016
US Sanctions against Iran
Notwithstanding the fact that the JCPOA was implemented back in January 2016, we understand that many businesses and financial institutions in Europe and elsewhere have been waiting for the results of the US Presidential election before deciding whether to proceed with business activities involving Iran.
President-Elect Trump indicated during his campaign that he was against the United States participating in the JCPOA, at varying points saying that he would dismantle the deal and at others that he would renegotiate it. By the time he is inaugurated, we will be one year into the implementation of the JCPOA. It is important to note that entry into the JCPOA was by the Executive branch of the US government. Congress had an opportunity to object to the JCPOA but did not vote to do so by the deadline for adoption in September 2015. Implementation was done by President Obama and his administration.
Hence, President-Elect Trump could take steps to revoke US participation in the JCPOA and re-impose the sanctions lifted pursuant to the JCPOA. In addition, Trump could instruct his Secretary of the Treasury to have the Office of Foreign Assets Control (OFAC) change its licensing policy toward commercial passenger aircraft and revoke General License H, which authorizes non-US subsidiaries of US persons to engage in activities involving Iran. Congressional action is not required for these steps to be taken. It is unclear what President-Elect Trump will actually do regarding the JCPOA and US sanctions against Iran.
In addition, Congress could still come into the picture with respect to a potentially changing landscape regarding Iran sanctions. During 2016, there were at least four bills introduced in the US Congress to strengthen sanctions against Iran and restrict actions that could be taken by the US administration to ease sanctions. Whereas such legislation did not proceed into law this past year, it is possible that some of these legislative efforts will be reinvigorated with a new administration that has spoken out against easing Iranian sanctions.
It may be beneficial to review any continued activity by European entities that could be affected by US sanctions (either in their current form, such as activities under General License H or by the currently lifted secondary sanctions targeting Iran's nuclear activities). The review should focus on determining whether contract provisions provide adequate protection for a party's business interests in the event that the US does make changes to its sanctions against Iran. Should changes be needed, they should be implemented promptly if possible.
US Sanctions against Russia
With respect to US sanctions against Russia, we may see the tide shifting in a different direction. It is possible that a Trump Administration could ease or even eliminate sanctions against Russia. These sanctions were imposed pursuant to a series of Executive Orders issued by President Obama, which orders were then implemented by OFAC and the Bureau of Industry and Security (BIS).
The sanctions against Russia could be changed or lifted by Executive Order of the new administration. Changes could involve lifting of the sectoral sanctions targeting the energy, defense and finance sectors in Russia; removal of particular parties from the Sectoral Sanctions Identification List (SSIL); removal of parties from the Specially Designated Nationals and Blocked Persons (SDN) List; and changes to the Export Administration Regulations to remove parties from the Entity List and change certain end use restrictions targeting Russia. Although the sanctions are implemented through the Ukraine-Related Sanctions Regulations and the Export Administration Regulations, the Executive Order could (and likely would) take effect immediately, so changes to the regulations would be more of an administrative clean up action that could follow.
Summary
Iran and Russia may not be the only places we see the Trump Administration making changes to US sanctions. We may also see changes with respect to Cuba and other sanctions programs. The key for now is to be aware of the possibility (some would say probability) of changes coming to US sanctions. And consider what impact a change in US sanctions could have on your business activities and how you can best prepare your organization to minimize the risks associated with such changes.
---
Authors of this post are :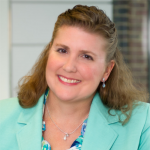 Latest posts by Susan Kovarovics
(see all)