On June 16, 2017, China's Ministry of Commerce ("MOFCOM") released for public comments the draft Export Control Law of the People's Republic of China (the "ECL"). The ECL, once enacted, could substantially change China's current export controls regime and affect the business operations of EU and U.S. multinationals within and outside of China.
By David Stepp, Clif Burns & Zhiwei Chen | Bryan Cave LLP , 8 September 2017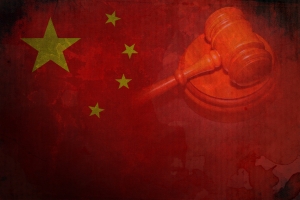 Export control appears to be an overlooked area in China for years. Up until now in China, more focus was placed on the import side of international trade, which provides around one-third of the total revenue for the Chinese government. Although China is not yet a member state to the Wassenaar Arrangement, China has enacted a number of separate administrative regulations and lists on each specific category of controlled items, such as biological, nuclear and chemical dual-use items and military items, by referring to the Wassenaar Arrangement. China, however, has lacked a comprehensive export control law and, as a result, very few enforcement actions apparently occurred over the past years. However, this situation is going to be changed following the issuance of the draft ECL.
The draft ECL is not just a simple combination or repetition of the existing separate PRC export control regulations and rules. Instead, it introduces a comprehensive series of new legal concepts and raises maximum penalties.  Once enacted, the law will substantially broaden the outreach of the PRC export control regime and pose significant compliance challenges for multinationals dealing with the PRC controlled items.
1.     Who Will Be Impacted?
Under the draft ECL, the PRC export control regime can essentially impact any companies buying, selling, shipping, and otherwise dealing with the PRC controlled items. Jurisdiction is extended not only to individuals or entities of the PRC nationality, but also to non-PRC individuals and entities. A wide range of industries may be affected, such as those related to aerospace, military and defense, energy, material-processing, electronics, semiconductor and navigation.
Notably, in addition to exporters, foreign importers and end users, the draft ECL also explicitly lists agents, freight forwarders, customs brokers, e-commerce platforms and financial service providers as the parties subject to the PRC export control.
2.     What Items Will Be Controlled?
Generally, the following four (4) categories of items will be subject to control under the draft ECL: (1) dual-use items; (2) military items; (3) nuclear items; and (4) other items that may affect the national security of China.  The control will apply not only to the transfer of "tangible" items, but also to "intangible" items like technologies and services. Most of the items subject to control will be listed in the Dual-Use Items Control List and Munitions Control List to be formulated and periodically adjusted by the PRC regulatory authorities.
3.     What Activities Will Be Controlled?
The draft ECL applies to a wide array of activities relevant to controlled items, including exports, re-exports deemed exports, and goods subject to transit, transshipment and export via Special Customs Supervision Areas.
EU and U.S. companies are already subject to many of these restrictions outside of China, so they likely will be able to navigate the new ECL. That said, they will have to redouble efforts to ensure compliance with BOTH Chinese and EU or US export control laws as China implements the ECL.
4.     What Types of Controls?
The draft ECL provides for a variety of measures to restrict the export of controlled items.  These include export qualification requirements, licensing requirements, comprehensive control requirements (in the case of national security of the PRC), temporary export controls, embargoes, blacklists, and retaliatory measures against "discriminatory" actions by foreign countries.
5.     What Types of Penalties for Violations of PRC Export Control Laws?
Violation of the PRC export control laws may result in severe administrative or even criminal penalties on the companies and individuals involved.
Administrative Penalties – Depending on the specific situations and severity of the violations, the export operators may be subject to, among others, a fine up to ten (10) times the "illegal turnover," confiscation of illegal gains (if any) and suspension or revocation of the export license or qualification.
The employees, if deemed as the "persons-in-charge" or "other direct responsible persons" (not defined in the draft ECL), may be subject to a fine up to RMB 300,000 (around USD 43,000) as well.
Criminal Penalties – Criminal prosecution will be pursued if the violations constitute a crime. Under the current PRC criminal laws, the following crimes, among others, may be implicated for violations of PRC export control laws: (1) the crime of smuggling weapons, nuclear materials or prohibited items; (2) the crime of illegal operation; and (3) the crime of stealing, spying, acquiring or illegally providing state secrets or intelligence to foreign entities or individuals. The penalties for these violations could include both a monetary fine and imprisonment (up to life imprisonment in some cases, for instance, the smuggling of military products and similar items).
---
Authors of this post are:
David Stepp

Clif Burns

 

Zhiwei Chen

Latest posts by David Stepp
(see all)