A recent study report (accessible here), originally ordered by EASME (the European Executive Agency for SMEs), addresses the dual-use potential of Key Enabling Technologies (KETs). The report deserves the particular attention of SMEs involved in KET research and development, because the dual-use potential of these technologies, if realized, is likely to bring the activities of these SMEs within the scope of trade controls. By implication, the realization of the KET's dual-use potential could also have a considerable impact on existing export control regimes such as the regime established by Council Regulation (EU) 428/2009.
By Olivier Coulon & Gerard Kreijen, 5 May 2017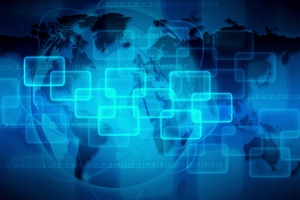 The study report, which constitutes an additional step in the EU's strategy on a more competitive and efficient defense sector, sets out a list of the most relevant dual-use innovation fields, as well as the strengths, weaknesses, opportunities and threats of each field. R&D and policy recommendations conclude the study, tackling in particular the issues of the regulatory frameworks and public awareness.
The origin of the study can be traced back to a 2013 Communication from the Commission entitled "Towards a more competitive and efficient defence and security sector" which sets out an action plan featuring inter alia a call to exploit the dual-use potential of research and reinforce innovation.
KETs are those technologies which provide the basis for innovation in a range of products across all industrial sectors and, as such, will enable the development of new goods and services, as well as the restructuring of industrial processes within Europe. The most commonly designated KETs are micro and nanoelectronics, nanotechnology, industrial biotechnology, advanced materials, photonics, and advanced manufacturing technologies.
The report identifies thirty-eight innovation fields, each representing innovative new products, processes or services that result from cutting edge research in KETs, and categorized in the following seven clusters:
Fundamental non-dependence material and components
Energy for mobility
Heat and sanitary protection, including against CBRN-E threats
Communication, navigation and surveillance systems
Human assistance and robotics
Security/Cybersecurity systems
Production and supply chain solutions
Amongst the innovation fields, which derive from a wide array of industry sectors, are high performance / low weight materials; screening devices for detection of traces, including that of CBRN-E; advanced broadband wireless communication; robotic devices for search and rescue; improved encryption solutions and tracking devices to secure supply chains.
The study provides an in-depth analysis of each innovation field, including its key players and upcoming breakthroughs, but also their weaknesses – such as the fragmentation of the R&D efforts or the sourcing of raw material – and threats, including the protection of IP rights and global competition.
Having identified the technological and market areas of common interest for both civilian and military use, the study concludes with R&D and policy recommendations, tailored for each of the above mentioned seven clusters, and points, within each cluster, at specific technologies recommended as most relevant for R&D dual-use purposes.
The report will be of particular interest to SMEs dedicated to the research and production of KETs with a potential for military applications. The report serves at the same time as a reminder for many technology companies that their work might be(come) controlled under trade control regulations.
---
Authors of this post are:
| | |
| --- | --- |
| Olivier Coulon | Gerard Kreijen |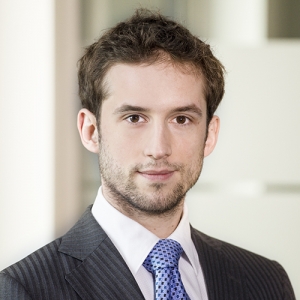 Latest posts by Olivier Coulon
(see all)