The unprecedented restrictive measures which Saudi Arabia, the U.A.E., Bahrain, and Egypt have imposed on Qatar last month could pose a greater challenge to international business than you might expect. The measures are difficult to navigate, making their scope opaque. Once you have taken the trouble to familiarize yourself with the activities that are being targeted, it will become clear that the practical implications may go well beyond what the measures seem to tell you at face value.
By Gerard Kreijen, 12 July 2017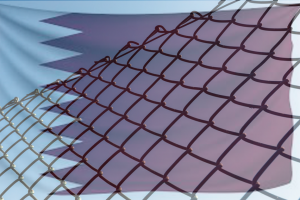 According to the latest news reports, the crisis has been sparked by a disagreement between Qatar and its Gulf neighbors over the breach of a number of secret agreements concluded in 2013 and 2014. Apparently, these agreements lay out a commitment for the contracting parties not to interfere in each other's internal affairs. These commitments are said to include the barring of political or financial support for opposition and militant groups in the Gulf nations as well as in Egypt and Yemen. The agreements have been known to exist, but their content and the documents themselves had been kept secret because of their sensitivity.
The present crisis is deep, indeed much deeper than a similar one that existed a few years ago and that lasted for roughly nine months. The severity of the situation is reflected by the fact that the restrictive measures, at least in some respects, resemble (although they still fall short of) the old-fashioned 'blockade' which old-fashioned manuals of international law once labelled as an act of war.
The measures levied on Qatar so far are:
The severing of diplomatic relations by Saudi Arabia, the U.A.E., Bahrain, and Egypt.
A ban by Saudi Arabia, the U.A.E, and Bahrain on sea and air travel from and to Qatar. Saudi Arabia has closed Qatar's only land border.
Qatari aircraft carriers banned from flying over the territories of Saudi Arabia, the U.A.E., Bahrain, and Egypt. Foreign airlines may have to seek permission for overflights to and from Qatar.
Vessels flying the Qatari flag banned from all Saudi and Bahraini berths. The U.A.E.'s Abu Dhabi Petroleum Ports Authority has stepped up this ban to include all vessels from or destined to Qatar, regardless of their flag, these restrictions also being imposed at Fujairah, one of the U.A.E.'s seven emirates.
 Reportedly, Saudi Arabia's central bank has ordered lenders not to increase their exposure to Qatari clients while the Saudi Arabian Monetary Agency is said to have informed banks licensed in Saudi not to process payments denominated in Qatari riyals.
Qatari news websites have been banned in Saudi Arabia, the U.A.E., and Egypt. The Al Jazeera TV channel has been closed down in Saudi Arabia.
 Reportedly, Saudi Arabia and the U.A.E have stopped the exportation of white sugar to Qatar.
Restrictions of citizens movements by an order for Qatari citizens to depart Saudi Arabia, the U.A.E., and Bahrain and a ban for citizens from these three countries on visiting Qatar.
 Etihad and Emirates airlines (which are U.A.E. state-owned) have stated that expats which are resident in Qatar will not be eligible for U.A.E visa on arrival.
While these measures, if viewed separately, appear to have a regional and limited effect only, it is obvious that when looked at in combination they have the potential of considerably disrupting the economic activity of local operators. This will be the case in particular for Qatar-based projects that depend on the movement of labor, goods, and services. As it happens, the petroleum and liquefied natural gas industries and the sectors related thereto, which are the cornerstones of Qatar's economy typically rely on such projects. The recent measures may be expected therefore, to create difficulties and raise cost for any foreign contractors and their sub-contractors that are involved.
As has been noted by at least one shrewd observer, the measures imposed on Qatar appear to qualify as an 'unsanctioned foreign boycott' under US law, meaning that they are likely to trigger the applicability of the U.S. Bureau of Industry and Security's Anti-Boycott Rules. If so, any U.S. Person with economic activities in Qatar will be in the unenviable position of having to cope not only with the restrictive measures imposed on Qatar, but also with the U.S. restrictions that apply to the boycotting countries. This, it seems fair to assume, is likely to also have an adverse impact on such a U.S. Person's business with its non-U.S. counterparts.
Although it is still too early to accurately assess the risks to which the restrictive measures against Qatar will expose foreign economic operators in the Gulf Region, the nature and potential of these measures require that businesses with local activities closely monitor the developments in order to prevent unnecessary loss.
---
Author of this post is: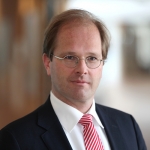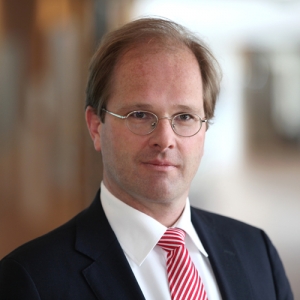 Latest posts by Gerard Kreijen
(see all)