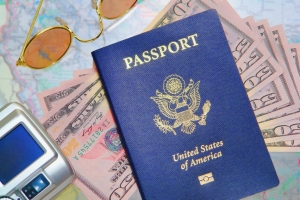 By Megan Gajewski Barnhill, 22 June 2016.
Changes to the US Visa Waiver Program this year mean that individuals who have visited certain countries are no longer eligible to participate in the Visa Waiver Program for entry into the United States. Specifically, participation in the Visa Waiver Program is no longer available to individuals who are nationals of Visa Waiver Program countries who have traveled to or been present in Iran, Iraq, Sudan, or Syria on or after March 1, 2011 (certain exceptions exist for travel for diplomatic or military purposes in the service of a Visa Waiver Program country).
Also affected by these changes are nationals of EU member states who are also nationals of Iran, Iraq, Sudan or Syria.
Affected travelers must now seek specific visas prior to entering the United States. This means that if a national of an EU member state visits Iran (e.g., for a conference, business meeting or another legitimate purpose), that individual is no longer eligible to engage in travel to the United States without first seeking a specific visa for such travel. Although it may be possible to obtain a visa on an expedited basis, the need to obtain such visa (which, for travelers aged 14-79, generally requires attending an interview at a U.S. embassy or consulate) may result in delays to the individual's travel schedule.
Further, any traveler with a valid Electronic System for Travel Authorization (ESTA) who has previously indicated having dual nationality with Iran, Iraq, Sudan or Syria will have that ESTA revoked. Although the Secretary of Homeland Security has the authority to waive the restrictions in certain circumstances, the extent to which such waivers will be granted remains unclear.
Considerations also extend to US citizens or legal permanent residents who are also nationals of an EU member state and who travel to one of the above countries under their non-US passport. If those individuals subsequently return to the United States under their US passport, they must list on Customs Declaration Form 6059B all countries visited during their trip prior to arrival in the United States. If any of the above countries are listed, the traveler may be subject to additional scrutiny.
The EU Commission has expressed its displeasure with the changes to the Visa Waiver Program. Although the EU Commission invited the European Parliament and the Council to engage in discussions and to take a position regarding potential countermeasures by July 12, the Commission has not yet specified any potential measures against the United States in response to these changes.

Latest posts by Megan Barnhill
(see all)