The Belgian customs authorities are suing three Belgian companies before the Criminal Court of Antwerp for what appears to be serious infringements of the restrictive measures imposed on Syria. The three companies concerned are all parties involved in the supply chain of a deal in chemical products: the producer, the company handling the administrative aspects of the transaction, and the logistics company handling the transport.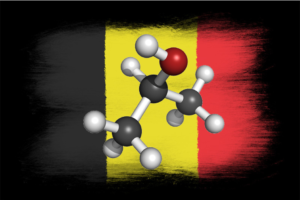 By Olivier Coulon and Jochen Vankerckhoven, 23 April 2018
Apparently, an investigation carried out by the German NGO Syrian Archive and the website Bellingcat triggered an audit by the Belgian customs authorities. The investigation, which was echoed in the Belgian press, centers on allegedly illegal exports of chemicals to Syria, in violation of the strict controls resulting from the adoption of EU Council Regulation 697/2013 (the "Regulation") on 22 July 2013.
The Regulation imposed a prior authorization requirement for the export, sale, supply or transfer of certain goods which might be used for internal repression or the manufacture and maintenance of products which might be used for such purposes, and notably listed chemicals such as isopropanol and acetone. The Flemish export control authorities, which would have been competent for the issuance of an authorisation in the present case (had it been requested), had already refused an authorisation in a similar case concerning a shipment of dual-use chemicals to Syria.
According to Belgian newspapers, the products in the present case included hundreds of tons of concentrated isopropanol, acetone, methanol and dichloromethane. While these products are being used by the paint and polish industries, as argued by the Belgian companies, they can also enter the production process of chemical weapons, including sarin.
The Belgian customs authorities, having noticed irregularities following their internal audit, confronted the companies with their findings and apparently proposed a settlement. Because the companies refused to settle, customs is now bringing the case against the three Belgian companies, one managing director and one manager. According to the website Bellingcat, the summons lists shipments between May 2014 and December 2016 from Belgium to Syria and Lebanon. The trial is due to start on 15 May.
The companies have publicly claimed they acted in good faith, arguing they did not know about the authorization requirement and that Belgian customs never informed them about the prior authorization requirements. The companies stated that they have been supplying such products for more than ten years to private entities that aren't related to the Syrian regime.
---
 
 

Jochen Vankerckhoven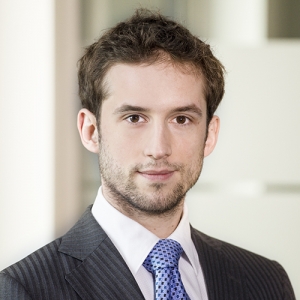 Latest posts by Olivier Coulon
(see all)