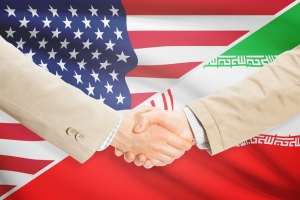 Much attention has been paid as of late to the sanctions relief granted to Iran arising out of the Joint Comprehensive Plan of Action (JCPOA) among the United States and its partners in the P5 + 1 (China, France, Germany, Russia, and the United Kingdom). Although US sanctions relief remains limited, General License H authorizes non-US subsidiaries of US companies to engage in certain activities subject to specific requirements.
By Megan Gajewski Barnhill, 22 June 2016.
Because the US sanctions against Iran apply not only to US persons but also foreign entities owned or controlled by US persons, a separately incorporated non-US subsidiary of a US company is also subject to the US sanctions against Iran.  General License H permits those non-US subsidiaries to engage in certain dealings with Iran (including exporting to Iran and purchasing Iranian-origin items), provided all conditions of the general license are met.
Those conditions, which are set forth in paragraph (c) of the General License, stipulate that the transaction may not involve US persons or US goods, technology or services; restrict transactions involving items in third countries which contain more than 10% U.S.-origin content where the transaction will involve prohibited end-uses or denied parties; prohibit the involvement of certain designated individuals or entities in the transaction, and restrict activities sanctionable under certain executive orders or which involve items subject to nuclear proliferation controls.
Additionally, US persons individually (including US citizens, permanent resident aliens of the US and anyone located in the United States) may not be involved in these transactions, and no assistance, support or approval from anyone in the United States may be obtained. As an example, if a French subsidiary of a US company hires a US person to work in its Paris location, the US  sanctions against Iran will apply in full to the US person's activities, and General License H does not authorize that US person to engage in transactions involving Iran.
These conditions mean that a broad range of activities are not authorized under General License H and would remain prohibited to non-US subsidiaries of US companies.  The following are some examples of transactions that would not qualify under General License H:
Transactions involving goods, software or technology to be supplied from the United States
Transactions involving persons located in the United States or US persons wherever located
Transactions involving goods shipped from a third country which contain more than 10% U.S.-origin content where the transaction involves a prohibited end-use or a denied party
Transactions involving persons designated by the US Treasury Department, Office of Foreign Assets Control as Specially Designated Nationals (SDNs) or Foreign Sanctions Evaders
Transactions involving the provision of services from the United States or by a US person
Transactions denominated in US dollars
Transactions involving any US financial institution (or a foreign branch of a US financial institution)
Transactions involving a military, paramilitary, law enforcement, or intelligence entity of the  Government of Iran or agent or affiliate thereof
Transactions involving nuclear activities subject to the procurement channel process set forth in  UN Security Council Resolution 2231 and Annex VI of the JCPOA and which was not approved through that process
Although General License H permits US companies to engage in certain actions to enable its non-US subsidiaries to engage in activities authorized under the General License, the authorized activities are very limited. Hence, despite much attention being paid to the lifting of sanctions in the wake of Implementation Day, vigilance remains important as many restrictions remain in place.

Latest posts by Megan Barnhill
(see all)