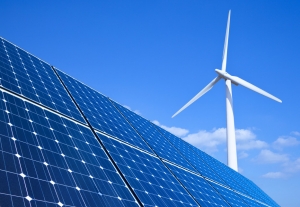 The renewable energy industry is expanding at a fast rate, with emerging technologies and a growing number of projects all over the world. Renewable energy companies, however, must ensure compliance with applicable export control regulations to the extent that the materials, equipment and technology they produce, assemble and ship qualify as dual-use items within the meaning of EU Regulation 428/2009. For items exported from the United States, items which contain US content, or items which are produced using US technology, US export controls should also be considered. Given the world wide activities of such companies, export control implications should be considered right from the start.
By Jochen Vankerckhoven , 17 August 2016
Wind turbines, solar panels (other than certain space-qualified solar panels which are controlled under US export controls) and other green technology items for commercial and household use generally do not require an export license if exported as a whole. Hence, the focus of attention likely will be the component parts and equipment for such items, which may trigger licensing obligations. It goes without saying that complex energy generating machinery may contain a lot of high-tech materials and sophisticated equipment that can qualify as dual-use items, such as the carbon fibre integrated in wind turbine blades. Other examples of such items are solar cells integrated into solar panels, drilling machines, rotors and stators, piping, and pumps and valves.
In addition, one should not forget that the software and technology needed for the design, development, production or use of these products may also be controlled. Indeed, a transfer of technology may trigger export control complications and require licensing, even if the transfer is intra-company.
For EU companies considering large renewable energy projects outside the EU, it might be worthwhile to investigate whether it is possible to obtain a general license covering most movements of the materials, equipment and technology within the framework of such a project. It should be noted, however, that some of the markets targeted by renewable energy companies are "sensitive" countries for export control purposes, so that European export control authorities may not grant a general license. And, if the items to be exported (whether from the US, the EU or elsewhere) are controlled under the US export control regulations, an export or reexport license from the US authorities may also be needed.
Export control implications need to be considered right away from the start-up phase of a project in order to avoid unnecessary risk and delays: the implementation of a solid compliance program is key.

Latest posts by Jochen Vankerckhoven
(see all)