As discussed in our previous post, the report published earlier this year by the EASME regarding the dual-use potential of certain Key Enabling Technologies (KETs) highlights the importance for companies in this area to be aware of the possibility of such technologies being or becoming subject to control under the EU Dual Use Regulation.  
By Megan Gajewski Barnhill & Roland Backhaus, 24 May 2017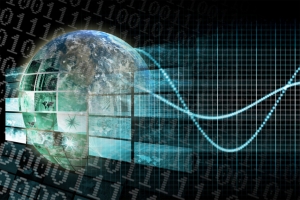 Companies involved in emerging technologies with potential dual-use applications should also be aware of the potential for control under the U.S. export control regulations, including for items, software and technology which are not currently described on the Commerce Control List ("CCL").  Beginning with the April 13, 2012, final rule issued by the U.S. Department of Commerce ("DOC") establishing the ECCN 0Y521 series, a temporary holding classification was created for items that warrant control under U.S. export controls but which are not currently covered by an existing entry on the CCL.
Items are added to ECCN  0Y521 when the DOC determines, in conjunction with the U.S. Department of Defense and U.S. Department of State, that an item not listed on the CCL "provides at least a significant military or intelligence advantage to the United States or because foreign policy reasons justify such control."  Such items, which are subject to control for export or re-export to all countries except Canada, are designated for an initial one-year period, during which time the U.S. Government must determine whether the item will be classified under a different ECCN (which may be developed in conjunction with other multilateral regimes) or will return to an EAR99 classification.  The temporary 0Y521 classification may be extended for two subsequent one-year terms.
The DOC, with input from other federal agencies, will identify those items that warrant control under the 0Y521 series.  The DOC will rely on input from Technical Advisory Committees ("TACs") in drafting the final rules adding items to the 0Y521 series to allow for industry input to that process.  Exporters are not required to seek a determination from the DOC as to whether an item that is not identified on the CCL should be classified as an ECCN 0Y521 item.
Items classified as ECCN 0Y521 are provided in Supplement 5 to Part 774 of the EAR.  Currently, targets made of or containing lithium "specially designed" for the production of tritium by insertion in the core of a nuclear reactor, XBS Epoxy systems designed to obfuscate critical technology components against x-ray and terahertz microscopy imaging attempts, and the "technology" required for the "development" or "production" of those items are classified as ECCN 0Y521.
Unlike the EU, the U.S. Government has not published a summary of the industries or technologies that are considered of high importance or which may become targets of future designation under ECCN 0Y521.  Such controls may be applied at any time, from development through post-production.    Hence, developers of new and emerging technologies (particularly those with potential military or intelligence applications) should be mindful that such items, even if not currently identified on the CCL, may become subject to control.
---
The authors of this post are:
| | |
| --- | --- |
| Megan Barnhill | Roland Bachaus |

Latest posts by Megan Barnhill
(see all)